Stream Net #2035- Honduran Rosewood Burl with inlayed fly and I-MAG system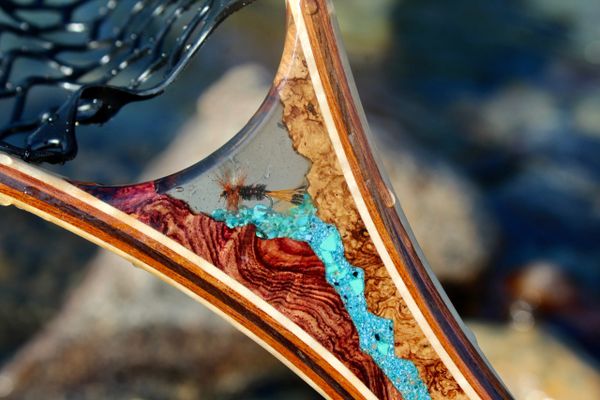 Stream Net #2035- Honduran Rosewood Burl with inlayed fly and I-MAG system
Stream Net #
2035
Handle:
Honduran Rosewood Burl with Turquoise river and inlayed Fly
Bow Laminations:
 Honduran Mahogany, 
Bolivian Bloodwood
Bow:
10" X 16" 
Note: Honduran Rosewood Burl is widely known as one of the 
worlds most beautiful woods and also one of the rarest. 
It is by far our most requested wood.
 We have just procured a very limited amount of this amazing burl 
Personalize your item with a Custom Engraved Monogram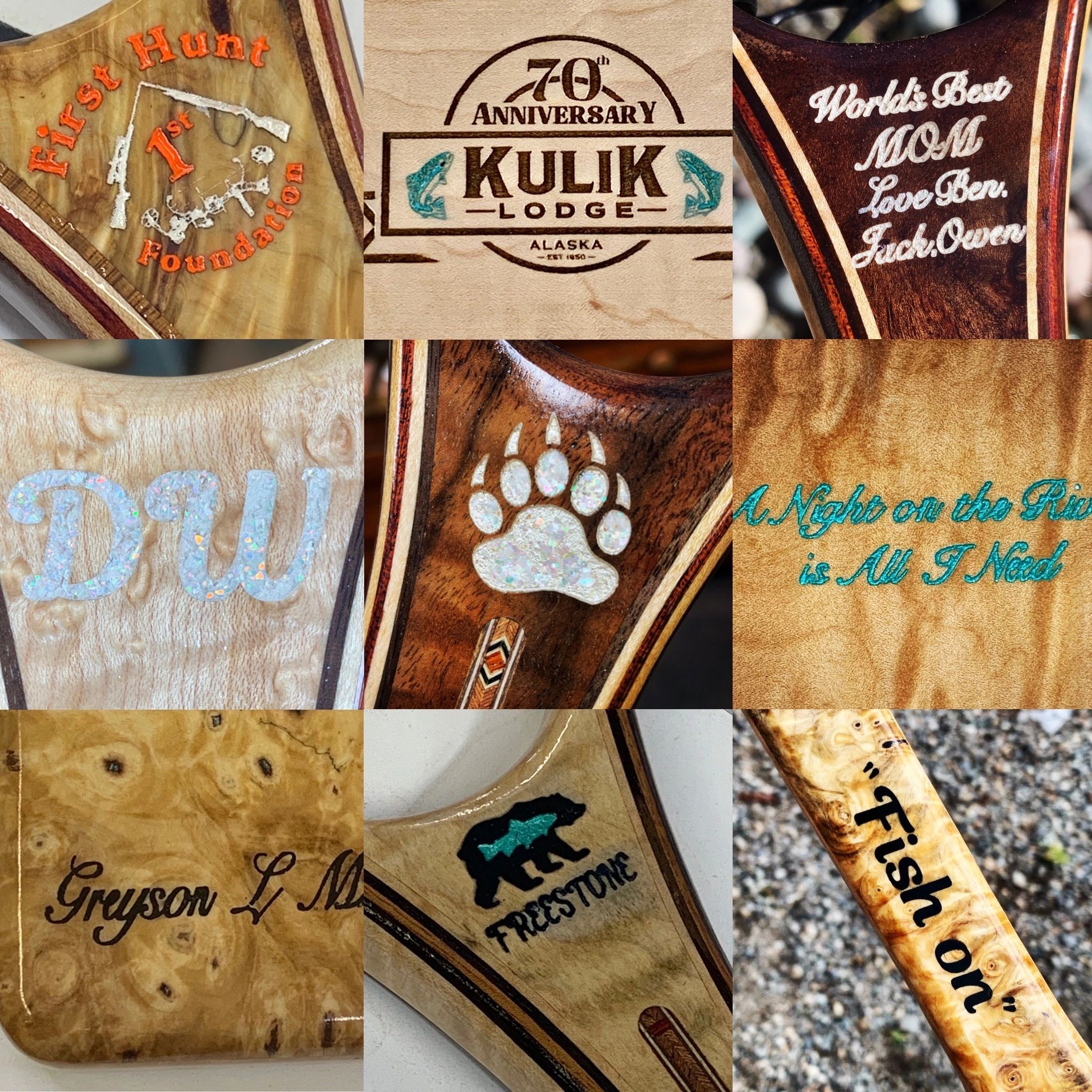 Personalize your item with a Custom Engraved Monogram filled with black, crushed Turquoise 

or White Mother of Pearl.

Standard engravings are 4 characters, however just about anything is possible. 
Denny (509) 570-8856 or email Sales@bitterrootnets.com
Lifetime Workmanship and Finish Guaranty 
After considerable shaping and sanding are complete

 great care is taken to ensure the nets are 
protected from moisture and wear. 
Moisture is locked out by soaking each net for 2 days in a tung oil based commercial waterproofing oil.
Once the sealer is cured, wear protection is 
provided by 
5 coats of industrial grade polyurethane
.

We have developed this finishing technique to protect your net for life, and we offer a lifetime guarantee on the workmanship and finish to back it up.
(Most all other net makers simply wipe their nets with a good coat of oil and provide instructions for the owner to continuously re-coat the net with oil to maintain the finish.)