Stream Net #1493- Buckeye Burl w/Turquoise and I-MAG
Stream Net #
1493
Handle:
Buckeye Burl with Turquoise inlay 
Bow Laminations:
  American Black Walnut, Curly Maple
Bow:
11" X 16"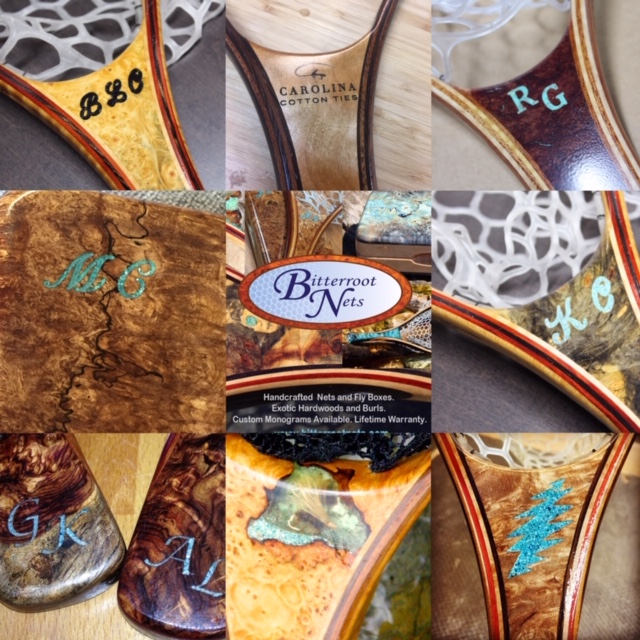 Personalize your item with a Custom Engraved Monogram filled with black epoxy or crushed Turquoise. Standard engravings are 4 characters, however just about anything is possible. 
Denny (509) 570-8856 or email Sales@bitterrootnets.com




The burl handles on our Stream Nets are Acrylic Stabilized. 

This process not only strengthens the handles, It prevents the wood from absorbing moisture.

 

  

Most Stream Net handles are inlayed with semi 

precious minerals like 

Turquoise

 or 

Malachite

.

 The inlays are placed into the burls natural inclusions.