Fly Box -Dry Fly -#1503 Moroccan Thuya Burl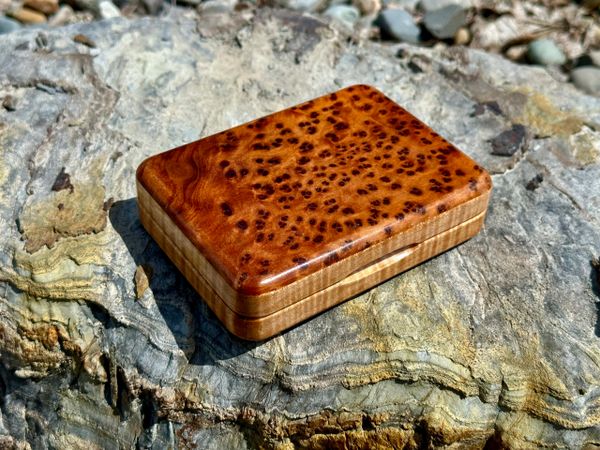 Fly Box -Dry Fly -#1503 Moroccan Thuya Burl
FLY BOX --  Dry Fly

 Side A -  Moroccan Thuya Burl 
Side B -  Moroccan Thuya Burl 
Frames -  Roasted Curly Maple
5.25" x 3.75" x 1.375"
Solid Brass Barrel Hinges
Hidden Magnetic Closure System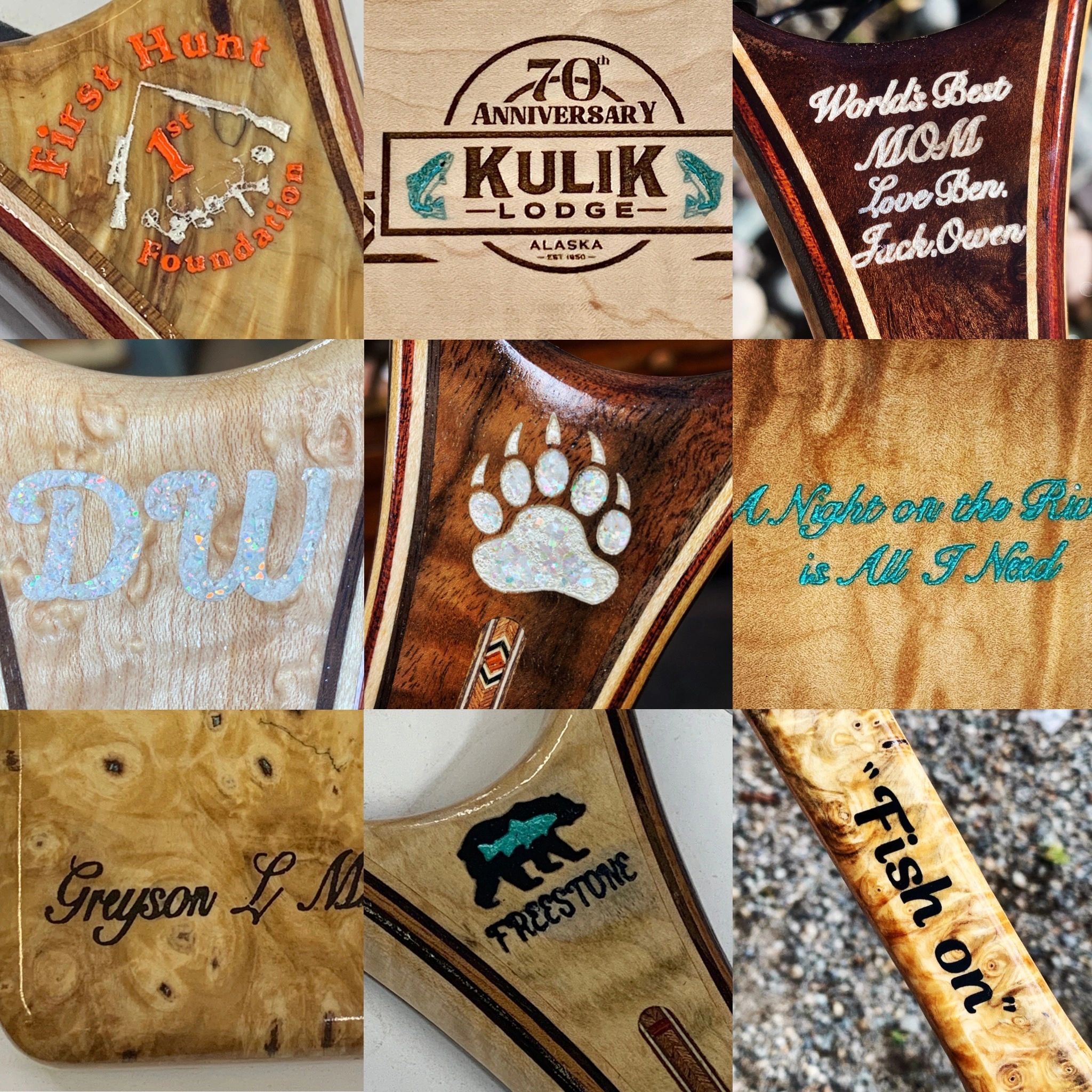 Personalize your item with a Custom Engraved Monogram filled with black, crushed Turquoise 

or White Mother of Pearl.

Standard engravings are 4 characters, however just about anything is possible. 
Denny (509) 570-8856 or email Sales@bitterrootnets.com



Bitterroot Fly Boxes are made by hand, one at a 

time

. The boxes are constructed using locking miter joints, this traditional woodworking joint assures a strong box without the exposed end grain found in most mass-produced boxes. The Burl-wood faces of the boxes are treated to the same Acrylic Stabilization system as our Stream Nets to lock out moisture and stop wood movement. Our solid brass hinges are 

completely

 hidden when the box is closed, making them 

completely

 snag free. All boxes 

receive

 the same finishing system as our landing nets.